DTCB type
DTCB type is a clutch and brake combined structure which is installed on a shaft line. There are two air-holes (one for clutch, one for brake), clutch and brake are operated through each air-hole by air pressure.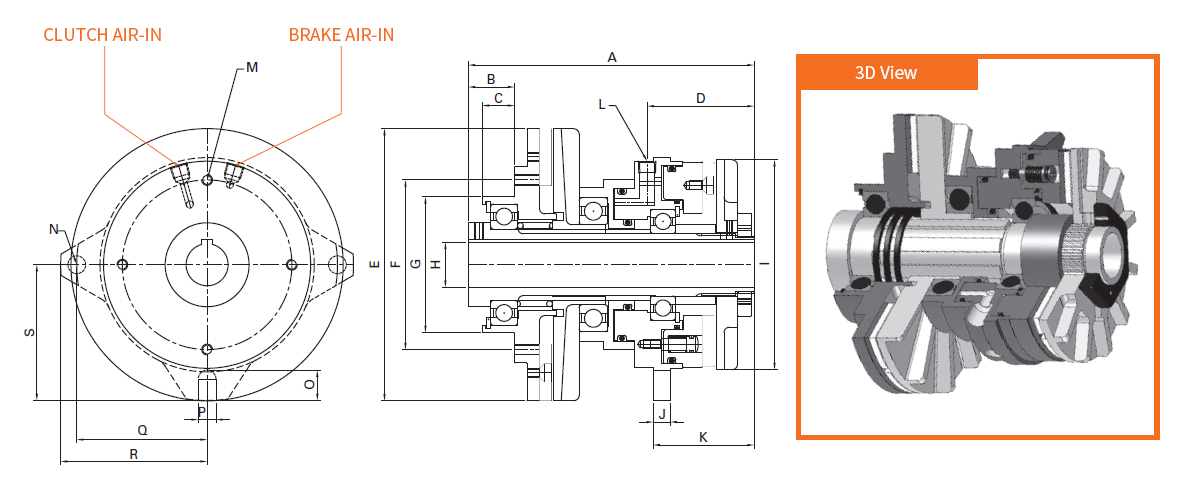 · DTCB Dimensions

· Correlation between air pressure and torque

· Technical data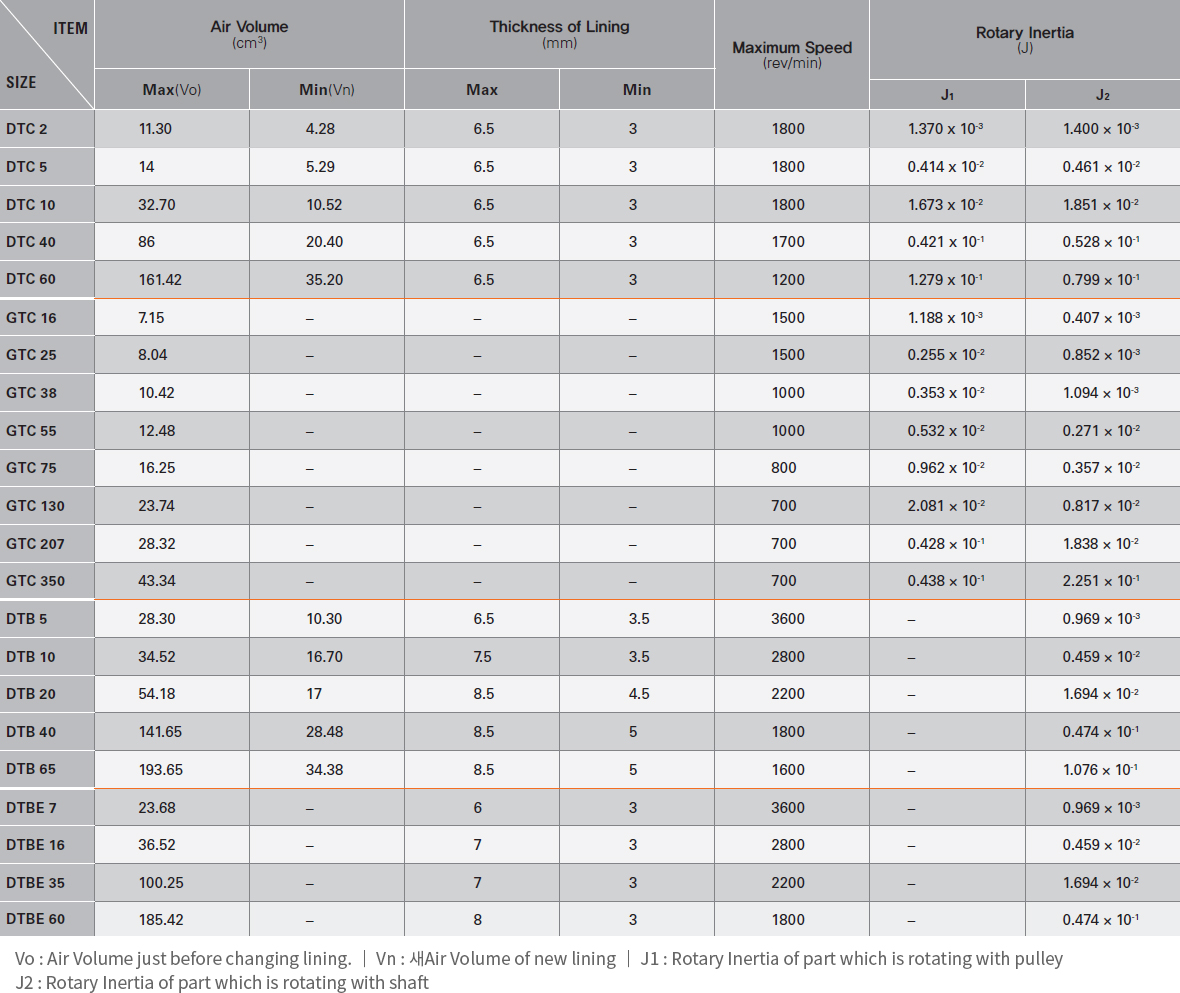 · New lining thickness is maximum, if the thickness become minimum should be changed.